HTML5 mobile industry and gaming in 2013 – what trends can we expect?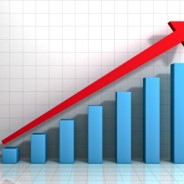 In my previous blog entry I summarized the passing year. HTML5 didn't make a breakthrough yet, but we noticed better performance of 2D games on more powerful mobile devices, and higher interest of publishers and developers in web gaming solutions. We made a long way in last two years from retro looking games to those well polished with astonishing arts, where developers use their skills well, and designers build high quality graphics to attract gamers. But, will it be better in 2013? We already have first evidences to be more optimistic. Despite that huge and smaller companies have abandoned development of their products in HTML5, it is certain that new year is equal to constant growth of technology, and solutions. Let's try to find out which trends, and changes we can expect in the coming months.
Games status?
According to slide publication of Boostermedia, there is around a one thousand mobile games made with HTML5. This is of course a very little number comparing to natives, and we need to keep in mind size of HTML5 market, low number of developers, and publishing networks. But this is continuously changing, there are more portals showing already, there is more developers with better skills, tools, and products. The problem of HTML5 web mobile games is still: audio, slow render of complex animations, and they still can't be compared to natives from App Stores says Joe Monastiero in his recent article on Venturebeat. But he claims that potential is real, there is a cross-platform feature, and vast activity of developers who solve the problems on their own. The biggest issue of HTML5 is still lack of AWARENESS of the whole industry – only a simple breakthrough is needed to make HTML5 gaming a standard. Games are there, and are they still being produced. At the moment most successful productions are HTML5 games wrapped into native ("Hybrids"). Rage Of Bahamuth, Dark Summoner and other productions became the top performing games of 2012. As it seems, not many people knew that.
Still, there are two sides of a stick. First: developers who build great games, and prove that HTML5 works in mobile gaming, and second side: skeptics who still stop us from being optimistic, and they hold the industry from investing money, and resources into web based gaming. I'd like to quote a sentence from quite controversial article written by Will Eastcott: "If you code two identical games, one with C++ and one with HTML5, it is fairly obvious which one is more likely to be picked up on by the media. It is not necessarily fair, but that is simply how things are with HTML5 right now – people are excited to see what developers can do with it and there a lots of opportunities to be a pioneer".  In my opinion games still need to be built to make a "buzz" around HTML5 gaming, and I would agree with Will Eastcott: the pioneers who work on development now, in future can inspire others.
New trends & predictions.
Forbes claims that in 2013 HTML5 will help to make smartphones cheaper. That would attract more users, and would push developers to create more games, apps for different platforms. "(…) the infrastructure wasn't ready", says Tomer Kagan, chief executive officer of Quixey. "But HTML5 will make a comeback because of the release of Firefox and Tizen." These are open-sourced, mobile operating systems that Mozilla and Samsung, respectively, are expected to launch in 2013″. 
While Microsoft encourages developers to use HTML5 to create apps and games for the new Windows Store, there are also other new trends coming. Mobile Entertainment predicts that "Apps will need to work for both touch users and keyboard users. (…) This means your software will always be running cross-platform: it will be for both touch and keyboard-based platforms, for tablets and computers, and this will all be the same user using the same physical device." That means that not only email, or online music players will demand this feature, but also games! Imagine a player who wants to continue a game on his desktop when earlier he played it on smartphone. If this trend tends to grow, we are closer to make it real very soon.
Business Insider predicts better traction for HTML5. It will be helped by two factors. "Firstly, it's now more fully baked. The W3C announced in December that HTML5 is "feature complete," meaning it's a stable standard that businesses and developers can plan around. It will be official by 2014. And mobile players in emerging markets are betting that HTML5 can anchor a low-cost smartphone economy". The good trend according to Business Insider is also wider acceptance of mobile payments. If we learned to make shopping via mobile, we can get used to use virtual wallets in mobile games.
Devices/hardware.
There are basically couple things worth to mentions here. Smartphones are getting more powerful, no doubt in that. When Qualcomm announced the new Snapdragon processors, we can expect more devices based on those chipsets. Year by year this trend seems to be obvious step for mobile device producers, and it proves that earlier fears of limitations are for now non existent. While in 2013 we will see a constant struggle for domination between Android, iOS, RIM, and Microsoft, we see also other companies who seem to be gaining interest. The Dark Horse is Tizen, an upcoming open-source operating system developed by Linux Foundation with Samsung and Intel support. There is also Mozilla with Firefox OS. New devices based on new open-source system can change totally development of games and apps, making them cheaper, and easier accessible to anyone.
While smartphones, and tablets are gaining more power and development solutions, we see other trends coming. In 2013 we will notice better support for HTML5 in SmartTV's industry. Panasonic jumps into Smart TV Alliance with LG and Toshiba. What does it mean? Members of Smart TV Alliance are repairing a fragmented market opportunity for app developers and TV manufacturers, creating better experience for users. That will bring easier creation of apps and tests. "Instead of chasing down each manufacturer's individual requirements and compliance process, they can make the most out of their creative energy by developing innovative applications and services".
Another cool idea, which personally I would like to see growing, are consoles based on mobile operating systems. If you haven't heard of OUYA, a Kickstarter project, you should really check it out. It runs on Android, which can make the device a great platform for HTML5 games! As I have learned it still meets some hardware, and software issues, but imagine if this idea would grow among other developers. It is still very fresh, and builds many question on game development, business models, and especially: will this device be a good alternative for smartphones or tablets? It has already been shipped to developers, so with time we will see how well it performs. Additionally OUYA has launched a developer portal, where the developer kit can be downloaded, and games can be uploaded. Let's see how it goes, I'm really curious.
Conclusions.
As we can see the growth is constant, and we don't see any steps back. The ecosystem of medium and small HTML5 developers is thriving and it's supported by W3C, Intel, or Samsung. Costs of traffic for HTML5 apps is far lower than native apps which in connection with new mobile OS can explode into new standards. Web based games are successful among native app stores, and for sure they will work great as a cross-platform standards. So, should we worry? No, There is no reason to retreat, because HTML5 mobile gaming is now starting it's road for success. The only thing needed is more good products to prove HTML5 mobile gaming can be a new standard, and it needs higher awareness. 2013 seems to be the year where we will see new solutions, better performance from technology and devices, and a higher trust of industry.
Image courtesy of [Master isolated images] / FreeDigitalPhotos.net