HTML5 in 2012 – an overall summary.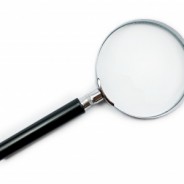 At the end of 2011 HTML5 was was supposed to become a final solution for development of games and apps, a dominant tool which would take over the wheel from native apps, and finally be a base for mobile operating system. In 2012 it came out that technology itself isn't yet an ultimate solution. But it isn't also said that it was a failure, many experts and developers still believe in it.  So, why 2012 didn't bring the awaited breakthrough? Below I'll point out the events that in my mind were crucial for HTML5 gaming, and apps development in the passing year. I will try to prove that even though some of the events could shake our belief, we still cannot give up on working.
Facebook, Wooga on HTML5 with comparsion to other publishers.
Many people interpret Facebook actions wrong. Words of Mark Zuckerberg don't really claim that they abandoned HTML5 totally, they just found out "it just wasn't there… And it's not that HTML5 is bad. I'm actually, on long-term, really excited about it". We know that along with Apple, Facebook makes very responsive decisions for whole world of apps, and games development. This information made all media go frenzy, and it had a wrong interpretation. It is very well pointed at Quirks Mode, where it is said that Facebook actions affect a lot on investors and publicity. Zuckerberg's move caused everyone thinking that HTML5 is not good, it's not worth waiting, developing, and investing. I think that we can still expect big change of approach in the next year or two. Why? Because operating systems, and browsers are updated on regular basis, and we just can't abandon HTML5 because huge companies gave up on it (possibly periodically). Games, and apps are here already, they work, earn, and grow along with HTML5 technology companies.
When Wooga made Pocket Island an open source, the community became afraid of the HTML5 mobile gaming future. The reason was low traffic, and technology issues. "The mobile app market is a billion dollar business that HTML5 could significantly disrupt. It has the potential to be a complete game changer, but the technology is not there yet" says Moeser. We can see a similar approach to Zuckerberg's decisions. Should we worry? Not really. My earlier blog entry reminds words of Henric Suuronen, a Non Stop Games Co-Founder. Instead of worrying, developers should focus on game types, and give more social/hardcore factors to their products. Having our past experiences, and those what Wooga had, we can always find a different, maybe even better solutions. We need to remember, that performance of devices, code is still changing and growing. In near future problems we have now may just not exist anymore.
Moves of both companies require additional comment. Despite the black curtain which may cover the HTML5, supportive companies still work on apps, and technology development. The fine example is Tylted, which has recently refreshed it's social community to a new look with higher pressure on mobile HTML5 games, and developed innovative advertising system, called GameDrop which uses HTML5 mini games.
There is higher interest of other publishers into mobile web gaming. Boostermedia, a Netherlands company publishes HTML5 gaming content already. An interview with company CEO Laurens Rutten shows high support for cloud based mobile games "…we really look at casual and social games, as they are the games that are played by most people worldwide. And for those games, HTML5 is certainly good enough already". There is also well known GREE who announces support for web based games. Knowing this we really shouldn't worry. Those are steps, and decisions made by major gaming companies in past year, and they give greater belief for the coming years.
OnGameStart conference.
IMHO it was one of most important events in the terms of conferences, because the companies, developers, and people who specialize in HTML5 gaming had an opportunity to speak about their experiences, and future. This event is important because it focuses only in one area – HTML5 gaming. Michał Budzyński has brought very interesting guests this time. For example Richard Davey, a game developer at Photon Storm gave some tips on eraning, licenses and sponsorship opportunities, Elle Chen from Boostermedia gave a speech about possibilities of mobile HTML5 games distribution. Worth of mentioning is also Alexander Krug from Softgames, who showed best practices and his experiences in area of HTML5 gaming. I really like the idea of such conferences, they not only bring people who really show  their belief, it also builds a community, still small, but strong enough to grow the business with time. If such events will be more frequent, I believe that HTML5 gaming business can grow. I wish all the best to Michał on the next edtion in USA! Organizing an OnGameStart there brings more business opportunities, higher promotion of HTML5 solutions in mobile gaming, and growth of consciousness within publishers or investors.
R.I.P Adobe Flash on Android, crossplatform gaming.
On 15th of August, 2012 Adobe decided to no longer support Flash for Android. There is no other alternative now for mobile to play multimedia. "The death of mobile Flash follows the rise of HTML5, an open stack of technologies intended to serve as cross-platform standards for media integration on the Internet" says Readwrite. We all still remember famous "Thoughts On Flash" by Steve Jobs. He has pointed out a necessity for new technology support. In his words HTML5 will replace Flash, it will support multimedia, and it will work better with touch functions (where Flash just doesn't work properly or at all). Why it's so important? Just in one sentence we can say that this leaves an open doors for HTML5 mobile games, an entertainment without necessity of installing plugins, which has full support of multimedia features.
With the release of new Microsoft system on 26th October, 2012 many developers put high hopes into development of HTML5 apps. We can see a vast change in approach of big companies, and developers. Such support helps making more games available for various devices. One of examples of such activity is AppMobi. A support for Windows 8, and Windows Phone 8 devices enlarges the field of gamers, who can play simultaneously one multiplayer game on various devices. There were first steps made, a Boom Town game actually works on different devices, although the technology itself will still need a lot of improvements.
Hardware. Still a problem?
Smartphone is still a young device. No longer than in 2008 we saw a first iPhone, and now smartphones have a power of laptops. Still HTML5 don't work so well with them. We still won't be able to play 3D complicated graphically games for some time. But the technology goes on, and it goes on so fast, that actually now we can use Quad Core Smartphones. There are already couple models with Android system capable to do much more than their predecessors two years ago. So I don't see a problem, I see a a great trend where devices becoming more powerful. Designers are able to cross the limits, and hopefully soon we will see a first HTML5 3D game played on a smartphone. It is worth to mention, that already some HTML5 game truly support 3D, and many other effects, and features. Just take a look into Michał Budzyński article, where he shows the TOP 10 HTML5 games for desktop. It is very obvious that HTML5 made a huge step forward in 2012, mobile devices just need some more time.
Conclusions.
Despite the 2012 didn't become a huge turn for HTML5 gaming, I don't think it was a failure too. We've seen moves of big companies, who gave up on HTML5 support, but they didn't abandon it totally. I believe that they just moved it on side, and allowed other developers, and publishers to show what they are capable of. We see an optimistic turn of huge publishers to feature HTML5 mobile game within their portals, we see that more and more people join HTML5 community, and they actually work together to support it. Smartphones became more popular devices for internet access, and people actually prefer that more than PC. The only problem we still meet is performance, power of mobile devices, and lack of event which could make HTML5 overtaking the entertainment business. We already know that HTML5 games can work, and perform with various effects on PC. We need to continue development, and wait. Hopefully 2013 will bring more optimistic news, and answers.
Image courtesy of [Master isolated images] / FreeDigitalPhotos.net