HTML5 – a future of mobile entertainment?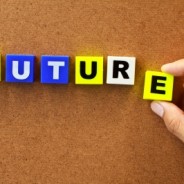 In the past HTML itself wasn't capable to deal with animations or other multimedia features. With that in mind we all remember first looks of websites. They weren't nice, colorful and dynamic… Well, they were just boring and ugly if you compare them to today's standards. Everyone wanted their sites to offer more than just static pictures and text. Then, a couple new standards have been developed. They supported entertainment, and multimedia features. They were simply called PLUGINS.
Flash is today the most known and used plugin for interactive and multimedia functions in games and websites. Just enter any site, watch a Youtube movie, or play the game on thousands of entertainment pages, and you won't find a place without Flash existence. Apart from that, many specialists claim that users don't need to download plugins anymore, especially when it's hard or impossible for some mobile devices. Flash was pushed as PC-era plugin, but now technology needs something new.
Steve Jobs in his Thoughts on Flash puts his belief in upcoming HTML5, and he has pointed out a necessity for new technology support. In his words HTML5 will replace Flash, it will support multimedia, and it will work better with touch functions (where Flash just doesn't work properly or at all). Those words are also supported by Adobe, who claims that it's the end of Flash era. Additionally, Steve Jobs announced end of Flash era in his open letter, and a start of something new, where HTML5 will become a standard.
HTML5 itself started in 2004, when members of Apple, the Mozilla Foundation, Opera Software and W3C (World Wide Web Consortium) set together a WHATWG group, and decided to work on new technology. It took some time before developers decided to use HTML5 in gaming. After publishing first version of HTML5 in 2008, Firefox, Chrome and IE started supporting new technology in their browser environments. The biggest impact of HTML5 started in 2010, when Steve Jobs has "thrashed" Flash, Chrome has opened its Webstore for developers, and in the beginning of 2011 Disney bought HTML5 gaming startup "Rocket Pack". It is the year when new gaming revolution begun, and developers started creating multiple games. This year also brought first mobile projects for iOS and Android systems. Until now, HTML5 is still in development, and being prepared for many useful functions which will support future applications and games.
After reading above facts, and having a support from great technology minds and inventors, we may say: King is dead, long live the King! But… is that so simple?
HTML5 still needs a lot of development and work, because it can't replace Flash in everything now. It is a great tool for online instances, but Flash still has the power in animation and software development.
But let's start with the greatest advantages of HTML5. Simply putting it, player enters an HTML5 application or game without installation or downloads, he doesn't need Flash or other plugin to have fun, or to play multimedia. All needed is a browser and platform to play ( in HTML5 case it is almost limitless). It can be your smartphone, tablet, computer, even TV, or potentially any device which has a browser and Internet access. Crossplatform is another great feature of HTML5. It allows to have same gaming experience on many devices. It is obvious, that PC is much more powerful gaming device than smartphone. But imagine being on train, or bus, and going back from work. You have your favorite online game in mind, and you just want to collect some coins or crops in the meantime. Simple! Open your smartphone, enter the game via Wi-fi or 3G, and just do it online. That's great advantage of HTML5! What's more you can have potentially the same gaming experience on any device which has Internet access and browser. After collecting your coins on train when you're back home, you can continue gameplay on your PC.
Web based applications have come a long way in last few years.They became more complex and demanding. The problem of HTML5 on smartphones is within performance and animations. HTML5 still requires powerful CPU to cope with various graphics running in mobile browser. Although along with development of HTML5 technology, smartphones are becoming a powerful mini-computers. Today's smartphones have couple cores CPU's, and their power is almost as big as older laptops. Who knows, maybe in the coming years it won't be a problem? In my opinion it's the same thing which happened to Flash for example. Technology needs time, development and support from OS developers to become a standard and full fledged platform for gaming. The greatest fact is that HTML5 has happened, and the big companies such as Apple, Google, Microsoft along with Atari (Atari Arcade) started supporting web based applications. With time, users and developers of games for mobile devices will have more and more opportunities to be more enthusiastic about their work. More about advantages and disadvantages of HTML5 you can learn HERE.
We have 2012 now, and a market of HTML5 games is growing rapidly. Major and smaller developers create multiple games both for PC and mobile. But lets focus on mobile developers. From our researches we are aware that there are still not many HTML5 mobile game developers worldwide (same as publishers). Until now we found some of them during our negotiations with couple major HTML5 mobile platforms, such as Mocospace.com, Softgames.de, Matchmove.com or Spilgames.com. At the moment developers who want to become successful need to focus on games which will have the best possible quality and performance on smartphones, and entertaining gameplay. It is a hard task knowing a fact of performance limitations. But proper strategy and research comes out frequently with good solutions. Great examples of developers are Non-stop-games and Alley Labs, who showed that it is possible to release successful HTML5 mobile products. Experience and proper business models helped them to start earning money from their games.
It may be only a beginning, but we can notice a possibility of business development within HTML5 mobile gaming. The example of market growth can be seen in marketJS portal, where HTML5 game developers have opportunity to meet publishers. This portal gives an initial overview of what state currently HTML5 gaming market can be. There are more and more publishers showing interest in the mobile gaming. We can practically prove now that global network of HTML5 mobile games is a fact. We managed to get a contacts with European, Asian, American or Japan publishers, some of them are already cooperating with us, and some of them may do that in near future. There are many indie developers who create easy games, which are based on popular engines for HTML5 gaming. Those engines are provided by platform providers such as Appmobi or Ludei. But in my opinion the best code, is the one you write yourself. Why? Because if you are creative, you will find your own and better solutions, you will be able to make game working the way you like, and the way you designed a prototype. Examples of Non-stop-games or Alley Labs prove that custom code and proper knowledge give high quality and popular products.
In my article I mentioned that Apple, Microsoft, Atari and Google support HTML5 technology. With that in mind we can put strong belief in bright future of web-based mobile gaming. Of course not all voices support this.
Wooga, a major game developer has recently abandoned mobile HTML5 games development. Their production Pocket Island became open source, and made many developers afraid of HTML5 mobile gaming future. "We're shutting it down because we just don't see enough users and there are just some technology issues we can't handle". But should we really be worried about this? To answer that let me describe you an interesting informations we found out during onGameStart conference in Warsaw. We had an opportunity to watch presentation and speech of Non-stop-games Co-Founder, Henric Suuronen. He claims that instead of worrying, developers should focus on what type of games they should develop. We should focus on games for gamers (hardcore gamers). Those words are confirmed also by Kevin Chou, CEO of Kabam. "Kabam's strategy of focusing on hardcore gamers who spend a lot of money on free-to-play social games is looking smart". Moreover, Henric Suuronen claims that developers should focus more on social features of their games, and it doesn't mean adding new friends to the game for coins, but mutual help, competition, PvP, trading, or forming alliances.
Sound pretty fresh? I believe it does. With that in mind we should try to be more focused on complexity of productions. We should become passionate on working with our product like Suuronen claims. I believe he is right, and despite of bad karma which has been brought lately, we shouldn't give up so easily. Make the game you love to play, spend more time and focus on its complexity and gameplay features.
Let me summarize, what I learned when writing this article. We have a new technology which may revolutionize mobile gaming we knew so far. We know its advantages and disadvantages. We have support of huge companies and great mentors. We have the knowledge and many ideas. In my opinion the future of HTML5 mobile gaming is not a failure, but a long process. Developers will need time to cope with issues connected especially with performance and sounds. But there are evidences that those problems will disappear along with newer versions of OS and faster mobile devices. In the first period we have to focus on games itself, on the gameplay and features which will make players and publishers interested and happy about. Browser based mobile games give possibility on focusing more on social features, on people who prefer to spend time on thinking on strategy of gameplay rather than shooting cows with slingshot

In my opinion, believing and not giving up on technology development is the key to success.