Monster Keeper – free mobile HTML5 game is released!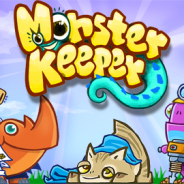 Finally! After long months of development we released our newest social game online! Monster Keeper is our most mature mobile project. We spent a lot of time on developing mechanisms of gameplay, as well as the graphical design. During production we had a lot of sweaty moments

From the beginning we knew that this time we need something different, so we made a social, freemium game with extended gameplay, and a progress of player with the time he plays.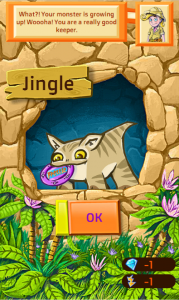 Comparing to our previous games player needs to focus more on a gameplay itself. The main task of player is monsters breeding, learning and sending them to work. Each monster is different, has different abilities, and needs various levels of skills development. Breeding process is easy in the beginning only. Later player will need to focus more on gaining enough funds to breed higher level creatures. Player will meet many tasks and goals to achieve, some will be easy, but some will require an effort to be finished. If you feel ready for a new challenge – join our first release at Mocospace! There are many people who will need help to finish breeding of their monsters, and also they will be willing to help you achieve the same!
Monster Keeper features:
FREE to play!
Leaderboard, where you can compare your scores with your friends results
Stunning, colorful graphics
You can unlock loads of different creatures
Each creature has three stages of growth, and it can learn in various schools
Each creature can work, and unlock better paid professions
You can Collect money every day from your monsters work!
Energy of player needs to be regenerated 
Joins us, and become the best Monster Keeper!