Zynga laid off 5% of its employees, and cuts projects. Which approach would be good for social gaming in future?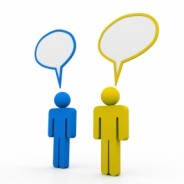 Zynga's cuts in employment was one of most discussed news in last days. The success of company was based on browser social games such as CityVille or FarmVille, which are also released at Facebook. Their biggest productions have been for a long time an example of successful, and well designed business models. For many game developers Zynga became a development inspiration. But since Zynga laid off 5% of its employees, we notice that they are slowing down with PC browser games. According to Venturebeat, those cuts are also connected with lower contribution of revenues to Facebook. Company also decided to stop development of 13 projects which is pointed out in an open letter of Zynga's CEO Mark Pincus.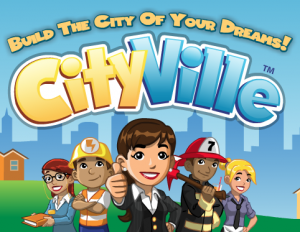 Zynga was criticized for it's politics, and game development approach. All of the "Ville" games used specific mechanics, and schematics of gameplay which have to be used by players in order to achieve game goals, and to move on. But, is this an approach which developers should follow? Is this a social gaming that nowadays, and future players would really enjoy? An interesting blog entry at Chronic Game Designer gives us an answer. Whole article points out overall negative games mechanics which can block or discourage players from continuing playing. And here, I found an interesting excerpt: "Negative game mechanics are elements that should be avoided at all cost, as they don't serve the gameplay but hinder it (…) If the social game market is to evolve beyond the Zynga style games, then social designers will need to find a way to make money without resorting to these tactics. Considering the problems Zynga has going on right now, it may become a matter of "sink or swim."  So, what should be done in order to avoid such negative mechanics, and make players eager to play and pay? Nowadays social players seem to be more demanding. Games which force them to make dully activities are no longer attractive. Players are ready for bigger challenges, more socialized, and attractive gameplay. Let's take an example of other huge developer, whose approach seem to be an answer for our questions.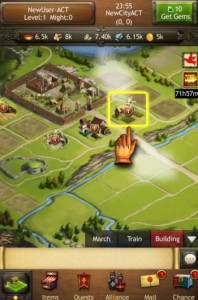 Kabam launched Kingdoms Of Camelot:  Battle for the North a free to play, mobile, hardcore, social game. This title shows totally different approach than Zynga "Ville" games. I believe that this kind of gaming can become a new way which developers should go. Games have to be more social, concentrated more on interaction between players, on their cooperation, and competition. This approach can give both: more sophisticated social gameplay, and satisfied players, who will enjoy widely developed features of games, and what's most important, they will be more willing to pay.  "Kabam started on Facebook, but it makes sense for Kabam to move beyond the social network because it targets hardcore gamers, who are a minority of the game players on Facebook. Kabam could spend a lot of money on ads on Facebook, but the universe of possible players was small. So Kabam is seeking out the hardcore gamers on other platforms where they are present". (Venture Beat)
It comes out that since Kabam focused on social mobile gaming, company managed to gather huge group of hardcore, social players. "Kingdoms of Camelot has attracted more than 15 million registered users worldwide". (Venture Beat) Those numbers are really encouraging, don't you think? Developers should try, and risk new potential ways to achieve their goals. If hardcore, social mobile games are the solution for future, why shouldn't we try it? It seems to be great way to satisfy demanding players, avoid negative mechanics, and be original. My earlier blog entry, explained the idea of crossplatform gaming, as a future, massive multiplayer fun. Mixing Kabam's approach with advantages of HTML5 would work great IMHO. Imagine social game where you, and your real  friends can raid other players villages from your smartphones (and other devices). Sounds fun, isn't it?
As we can see, different approach can give totally new solutions and results. A new social gaming attitude can be formed if developers decide to go different way in games creation. In my opinion mobile HTML5 gaming with crossplatform features can meet the needs of demanding players, and give new challenges for developers. Zynga, after publication of changes in company approach seems to also focus on mobile, and different solutions in future. "These reductions, along with our ongoing efforts to implement more stringent budget and resource allocation around new games and partner projects, will improve our profitability and allow us to reinvest in great games and our Zynga network on web and mobile," said Pincus. Developers are practically ready to make new evolution. Technology, and past experiences give us overall idea of what should be done. Mobile platforms, social features for hardcore players, crossplatform, and avoidance of negative mechanics may give new experience of gameplay, and game development. So, let's take a chance, and build something new, something we feel is right.
Image courtesy of [renjith krishnan] / FreeDigitalPhotos.net
Graphics from CityVille in courtesy of Zynga, Venture Beat