Cross platform games – One HTML5 code, multiple devices.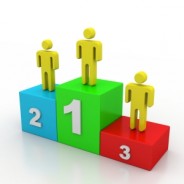 I'm sure that you have many friends who like playing games same as you do. But one of them prefers his PC for fun, other one console, and the other one enjoys gaming only on his smartphone, or tablet. Is there a possibility that you all could join the same multiplayer game from various devices and operating systems? The answers to this question may lay in crossplatform gaming and HTML5 technology.
App Mobi company, who developed Boom Town game put a statement about their project which may be treated as an initial definition of crossplatform gaming. "There is only one code base that was used to build the game for smartphones, tablets, and desktop PC (…) Today's mobile gamers often have multiple devices and want to enjoy the same game on all of them. But mobile games don't communicate across different devices. appMobi's appSync enables BoomTown saved games, high scores, and gold to be instantly available on any other platform, using Facebook login".
Knowing that we can say that future possibilities are practically endless, and despite bad karma being brought out lately by Mark Zuckerberg, we can say that in the moment HTML5 is ready for gaming, and also for crossplatform fun. Imagine a strategy, or rpg game played on different devices. Players aren't limited, they can create alliances, battle against each other, and what's most important, they can access the game every time from any place they like, without losing gameplay experience, and saved results. Crossplatform game can integrate iOS, Android or Windows player together in one gaming environment at the same time! Sounds really amazing, and practically it's becoming possible now.  I'm aware of a fact that HTML5 itself still has performance limits (you can refer to my previous blog entry), but first steps are already made, and App Mobi proves it. Here is a video showing tests of the game. My first impression: It's truly real and possible!
Game itself may not be too original and very entertaining, but in my opinion it has been developed for a purpose: to promote the technology, and ability of HTML5 to produce a single code that can be used on many various devices simultaneously. If you already know that a crossplatform game allows various devices and systems to communicate with each other, you can have a great fun altogether in a multiplayer game. This idea is brought to us by Gamorlive, who launched a beta version of their crossplatform gaming platform.
"Gamorlive is the first mobile platform in multiplayers games in real time. With Gamorlive, you challenge other persons with fast games thanks to your Smartphone, your Tablet or your PC. With Gamorlive, you never play alone but against a person who can be a neighbor, a colleague, a friend or even a perfect stranger. You can challenge in real time all these persons on various games."
Another fine example of HTML5 crossplatform gaming has been brought by Game Closure. They not only developed a multiplayer, crossplatform game, but also managed to create SDK which allows you to create HTML5 game, and convert it to as many devices as possible. Same idea is brought by Sibblingz who brought a platform which allows to create crossplatform games.
"(…) cloud-based Spaceport technology will allow a developer to write a social game that can be played on just about any smartphone, on Facebook, or a web site."
So, what do we really gain if we focus on HTML5 crossplatform gaming?
– finally players can be integrated in one game, they can compete, cooperate and use full social functions of games
– no longer you need to install the game, just open it in your browser from any device you like
– easier in-game payments, based on one code and standard
– live leaderboards will allow you to see your competitors and their results
– online competition on various devices brings more players and revenues
But before proceeding with new crossplatform game development we need to find out what types of games in HTML5 can be successfully produced as crossplatform. We know that today's smartphones still cannot compete with powerful PCs or consoles. Keeping this in mind leads us to conclusion that HTML5 crossplatform game will be less technically advanced in animations and physics. There is also size of screen and resolution limits. In my opinion the best gaming experience will be provided by strategy, rpg, or card games, where hardcore players will gather to create alliances, they will fight, and compete with each other. We need also to rethink the gameplay itself. It needs to lead to a point where player, or an alliance builds up a strong reputation, and position among other players. In this case a player becomes well respected or even hated in community of players. Being able to check your progress and position in game every time, react on attacks, or respond to messages in game while your using your smartphone away from PC, gives a crossplatform gaming great advantage of building worldwide social community of players.
The examples shown above give us an overview of today's possibility of crossplatform games distribution. Gamorlive, Game Closure along with Sibblingz aren't yet a big group of supporters. Crossplatform itself needs to be widely promoted among publishers and game developers. We can see a huge potential and revolutionary solutions, but still as any technology it will need a time for development and popularity. Facts show, that a revolutionary way to bring new type of entertainment to players is at reach of a hand, and only a time will give us the answer. Let's focus on creating projects. Keep in mind all the advantages of HTML5 coding, develop multiplayer functions, find out solution and ideas which will make your crossplatform game much more entertaining on various devices, than just on a single platform. I'm sure that HTML5 developers can bring cooler entertainment in the coming periods of time. We have the revolution of entertainment coming, the only things that stops it is lack of resources, and limitations in power of mobile devices. But, let's not give up. If we already can see the potential and first results of others, we can be sure of bright crossplatform gaming future.