We established cooperation with Tylted!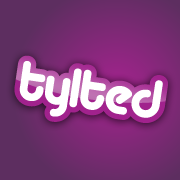 We are pleased to announce that Bushido Games has established cooperation with Tylted!
"Tylted is one of the world's largest mobile communities where people socialize, play games, and buy virtual goods for self expression, gifting, and competitive advantage. People around the globe can access the Tylted platform on any mobile network, on any phone, and in over ten languages to create personal avatars, compete, collaborate, chat, and celebrate special occasions."
This cooperation gives us a great opportunity to expand our field of distribution. In the coming weeks, together with Tylted we will focus on cooperation connected with integration, and promotion of two of our arcade games: Crazy Gems 2 and Number Mash.
With the experience, and help of Tylted team, we believe that we can make another step towards Bushido Games brand recognition among gamers, and possible partners. Recent launch of new Tylted site gives us more chances to develop this partnership in the future. Although, further plans will be revealed later.
Stay tuned for more informations!