Making Massively Cross-Platform Game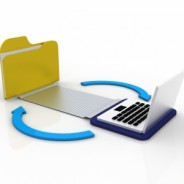 Johnathan Beri – Developer Advocate at Google has posted an interesting  a blog entry (from http://blog.brokenfunction.com) about making Massively Cross-Platform Game on his G+ profile.
It seems, that HTML5 is really becoming more and more important tool in creation of games. Whole article can be read here: http://blog.brokenfunction.com/2011/11/how-to-make-a-massively-cross-platform-game/ It may be a really nice tutorial for many developers. You should check it out if you're eager to start your own project and you don't really know how to do it! Maybe  some of you would share some of your experiences with us?